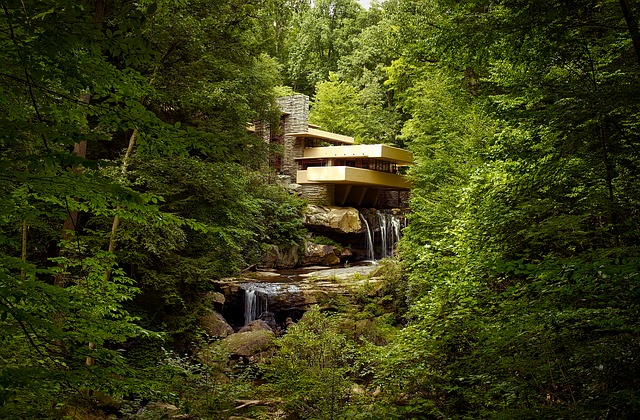 I learned the other week that one of the newly named UNESCO world heritage sites is three blocks away from me! This sent me down many rabbit holes of curiosity to learn more about Frank Lloyd Wright. My favorite sources were:
1. Ken Burns American Lives documentary
2. Looking at real estate listings of FLW homes for sale
3. Checking out FLW artifacts on EBay and other auction sites
4. Videos from the Guggenheim…especially the one showing his mile high skyscraper design which seemed like a creative autobiography
5. Interview video on YouTube with Mike Wallace from the 50s.
6. Visit to Monona Terrace with the excellent photo displays
7. Field Trip to Spring Green for the Taliesin highlights tour and also poking around the countryside to see other buildings he designed
Frank Lloyd Wright was quite the creative and productive designer…over 1000 designs with about half built. Some of his most famous buildings like the Guggenheim or our Monona Terrace here in Madison were designed when he was in his late 80s. I was most interested in the unique school of architecture he got going at his home in WI and AZ where students have to design and build a structure to stay in.
It's fun to get curious about something and see how you can research it or learn about it in your own way.