In this fast paced, interactive, and engaging keynote program, you will get to experience simple innovation activities and skills firsthand. We will collaborate to demystify innovation so that you can be ignited, take action, and make a deeper impact.
Key Goals:
Learn about the key research-based leadership skills for innovation and how to put them to use in your life and work.
Network to communicate your innovation so people understand, buy-in, and co-create with you.
Hear stories of best practice techniques for developing ideas that innovative groups use.
Access simple visual metaphors, processes, systems, tool, and techniques to swiftly innovate.
Gain motivation through innovation by addressing emerging problems and opportunities with applied creativity and collaboration.
Move from thinking to action with this catalyzing program.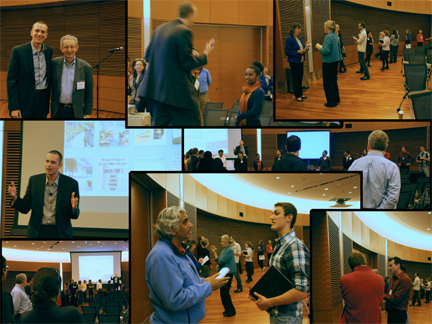 About Darin:
Darin J. Eich, Ph.D., is a UW alum, professional speaker, and higher education innovation consultant who works with Dartmouth College and the University of Wisconsin. He is the author of Root Down & Branch Out, as well as President of BrainReactions, an innovation consulting company founded by UW students, where he led innovation projects for organizations like P&G, the United Nations, & U.S. Council on Competitiveness. He is the founder of InnovationLearning.org and lives in Madison, Wisconsin. You can connect with Darin via email.
---
Program Innovation is a topic area where the workshops help people to innovate by doing it. Workshops are designed to facilitate groups and institutions through the idea development process by systematically tackling a challenge relevant to you. This is a relevant topic area for organizations and groups within institutions. It is designed to help people improve how they work and have a high-impact.
Click here to see all programs in the Program Innovation topic area.